2019 Beijing Dance Festival

The highly anticipated annual dance festivity is coming!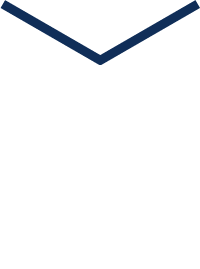 2019 Dance Camp
Enrollment Now Opens
Meet fellow students from around the country and the world
Experience intensive dynamic dance training
July 17-22 (16th Registration; 23 th Check-out)
The Beijing Dance Festival is one of the biggest celebration of dance in Beijing and among cities in China with more than 300 dance artists, over 200 dance students and more than 5000 audience attendance congregate in Beijing every summer. These participants come from cities throughout China, Hong Kong, Taiwan, as well as across the world from North & Central America, Europe, Africa, and Asia.
The Beijing Dance Festival is co-presented by BeijingDance/LDTX, Hong Kong City Contemporary Dance Company (CCDC) China Dance Development and Beijing TianQiao Performing Arts Center. The annual Beijing Dance Festival began in 2008 as a one-week festivity alternatingly focus between international and Chinese artists. Since 2012, the Festival had combined both international and Chinese artists and expanded to become of two-weeks duration.
The two-week Beijing Dance Festival is composed of two parts: First part as an Educational Week followed by second as Performance Week. The educational week includes an intensive six-day Dance Camp taught by an international faculty. The performance week composes of three modules: Focus presenting full evening productions; Springboard showcasing works that are more edgy and daring; and Youth Dance Marathon (YDM) offering an open platform especially catered for young choreographer to showcase his/her original works.
2019 Beijing Dance Festival
Camp
– 2019.07.17-22 ( 16th Registration ; 23rd Check-out )
Performance Week
– 2019.07.23-28
The six-day Camp offers:
16 internationally renowned dance artists and teachers from Belgium, France, Greece, Israel, Italy, Scotland, Switzerland, US and China and more, forming a distinguished faculty with diversified offerings.
Six-days of intensive training on contemporary dance styles and approaches - From technique to choreography, movements, stylings, kinesthesia, improvisations to artistic expressions.
Personal interaction with an internationalfaculty and fellow students of different origins. First-hand engagement and bombardment in practices and intellects in friendly setting of artistic and cultural sharing ambience.
2019 Beijing Dance Festival Dance Camp
Date:
July 16-23, 2019
Participants:
Those who has achieved foundational level training

Those who is teacher or student of professional dance organizations or institutions

Those who is a dance aficionado/aficionada
Charges:
1. Tuition:Includes six days of classes and evening activities during Camp period of July 17-22, 2019
Discounts*:
Group of ≧5 pax: -15% per pax

Dance Inspirations Members: -10%

Registered teachers of China Dancers Association: -5%
*Discount offering can only be applied once and honored at time of point purchase
2. Boarding:Includes seven nights of accommodation during Camp period of July 16-22, 2019. For those enrolled on full Festival two-weeks, second week Performance Week accommodation will be on own.
3. Total:Amount due at enrollment includes Tuition + Boarding (¥420).
(Meals: There will be cafeteria on site for participants to choose and arrange on own)
Notes:
Payment of Enrollment is non-refundable. In the event that cancellation is imminent due to unavoidable factors and permission has been granted for a refund, a ¥200 handling charge will be imposed.

Enrollment is complete upon receipt of total payment.
Application:
Visit www.beijingdancefestival.com/En/camp

Click on Camp online application

After your submission, Festival Organizing Committee will contact applicant via e-mail within three working days

Following documents will be required as part of submission to complete enrollment
a) Front & back copy of ID/passport
b) Receipt of Total Payment
---
More Information
▼