LDTX Dance Center presents
2019 Winter Intensive Workshop
Enrollment Now Opens
!!!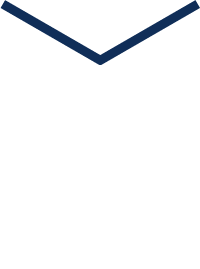 Two highlights of 2019 LDTX Winter Intensive Workshop
LDTX Experience ·

Global Perspectives
Eight teachers are of LDTX current, resident & associate artists:
Founder: Willy TSAO
First generation members: LIU Bin, LIU Yi-feng, SONG Ting-ting
Second generation member: ZHAXI Wang-jia
Third generation & current members: HAO Ying, MA Yue, WU Mi
Throughout the course interacting with the various LDTX members, participants will be able to gain the attributes and experience of the LDTX artistic freedom.
5-day course with 4 classes dialy is designed to ignite participants from body to mind
16 lessons of skill & technique
4 rehearsal sessions
3 lectures on "Modern Dance Global Perspective"
1 gala performance
Through in-depth technique classes, rigorous rehearsals, multi-faceted lectures and course-end gala performance, participants are able to gain a well-rounded far-sighted perspective on modern dance.
Willy TSAO is an influential figure in China's contemporary dance development as a choreographer, educator, curator, manager and director. Born and educated in Hong Kong, he received his modern dance training in the US. TSAO received his MBA degree from University of Hong Kong, was named an Honorary Fellow in 2000 and received an Honorary Doctorate in 2015 from the Hong Kong Academy for Performing Arts.
TSAO founded City Contemporary Dance Company (CCDC) in Hong Kong in 1979. He was teacher and advisor to Modern Dance Program Program at Guangdong Dance School during 1987-1992. Was named artistic director of Guangdong Experimental Modern Dance Group from its founding in 1992 to 1998 and from 2004 to 2016. In 1999, he was the art director of Beijing Modern Dance Group. In2004-2016, he was the art director of Guangdong Modern Dance Group. In 2005, TSAO co-founded China's first officially registered private professional modern dance company, Beijing Dance/LDTX, and has served as artistic director since establishment.

Modern Dance Foundation –"Dantian"
Originating from basic principles of anatomy and the force generation by muscle, the class will lead students to rediscover ones body, especially drawing attention to and the use of "Dantian", enabling better coordination and body control.
Born in Shijiazhuang, Hebei Province, HAO Ying studied Dance at School of Arts and Communication of Beijing Normal University from 2011 to 2015 and received a Master's degree in Choreography at School ofDance of Minzu University of China in 2018. HAO joined BeijingDance/LDTX as a dancer in November 2016.
HAO's major choreographies include: The Brightest Star of the Night, Here Comes Football, Four Faces, Swirl, and Waiting.
Body Formula
Our body is a comprehensive scientific system. There is a certain method in exploring body movements, similar to embarking on a formula to initiate new body movement. The class will emphasize on the spinal movement, graviational migration, individual and independent body parts movement coordination. It establishes the space perception of "Three axes and three surfaces" based on the core of the body. Working on the appropriate and relaxing use of the muscle to create strength to breakthrough on one's original habits and model, participants will be able to establish thought process and formula that is uniquely his or hers.
Born in Shanxi Province, China, LIU Bin graduated from Beijing Dance Academy. He joined Beijing Modern Dance Company in 2002 and in 2005 became a founding member and is currently one of resident artists of BeijingDance/LDTX.
LIU's works is characterized with smoothness, multiplestyles and rich in creativity. He has won numerous choreography awards across China and abroad. LIU has toured with LDTX to more than 10 countries throughout Asia, Europe, America andAustralia and attended various major arts festivals including: Dance ArtFestival (Korea), Taipei Arts Festival (China Taiwan), Hong Kong Arts Festival,Singapore Arts Festival, Adelaide Festival of Art (Australia), Montreal Festivals (France), Art Brussels (Belgium), Dance Salad Festival (USA), HollandArts Festival, International May Festival (Germany), and Festival d'Avignon(France).
LIU's major contemporary works include: Snail Ⅱ, October, Sky, Lost, Letter,9.192.631.770, 60w, The 360th Seed, The Moth,Twi and Twa,52 Hertz, 13:03: 05,03, See, The Direction ofthe Heart, Doll, A Place, Dinner, Ephemeral Shadow, andethnic choreographies include: The Mongolian Legend (New Version) andFaxian.
Modern Dance Foundations
The class will focuse on body movement driven by the mind, allowing the body to be trained scientifically, maximizing on the movements and achieving the ultimate goal in training.
LIU Yi-feng graduated from the Department of Dance, Minzu University of China, and obtained a Master degree from the Japanese Department of Culture. He received the gold medal in the Japan Qiyu International Dance Competition. He joined the China Ethnic Song and Dance Ensemble in 2000. In 2004, he studied choreography at the Japanese Department of Culture. In 2005, he joined BeijingDance/LDTX as founding member and has devoted himself to LDTX Dance Center since 2013. He participated in the "Modern Dance in University" project, and has taught modern dance in universities around China. He became one of resident artists of BeijingDance/LDTX since 2016.
Modern Dance Techniques
Through multi elements, the class will develop participants' s physical abilities and artists potentials. Through practicing various movement and experiencing different strength initiation, participants will develop one's attributes and performance abilities. The course will emphasize on participants's intake on understanding of music, performance ability and concept of enjoyment enabling better control on one's body.
Born in Tianjin of Hui ethnicity, MA Yue studied dance performance at Tianjin Art Vocational College (formerly Tianjin Art School) from 1998 to 2004 and joined Tianjin Song and Dance Theatre as a dancer upon graduation. MA returned to school and studied choreography at School of Continuing Education of Nankai University from 2007 to 2012. He joined Shanghai City Entertainment Group as rehearsal master in 2011, and joined Chongqing Ballet Theatre as a lead dancer in 2014. MA joined BeijingDance/LDTX in September 2014.
His main choreographies include: Leisurely,Roam, Mutual, Whatever Card You Had Will Be a Good One.
Take It Easy Be a Slacker
As a dancer there would be lots of rehearsals and and performance, one would often feel exhausted and even lacking in time and spirits to do everything that one would like to do. The class will share on ways to slack off and try various efficient and minimal energy saving ways.
Born in Shanghai, SONG Ting-ting graduated from Shanghai Dance School in 1999 enrolled in Shanghai Normal University Schoolof Art Dance Department the same year. While studying, she became a dance teacher at Shanghai Normal University Secondary School in 2000. In 2001 after graduation, SONG moved to Beijing to study modern dance and the following year joined the Beijing Moder Dance Company. In 2005, she became founding members of BeijingDance/LDTX and is now its resident artist. In 2008. SONG received a Masters degree in Fine Arts from Capital Normal University.
SONG has many years of modern dance experience and has performed a wide range of works such as: "All River Red", "Backlight", "Cold Arrow – Game of Go (Weigo)", "Unspeakable", "Pre-destinedDarkness", "In Search of GrandviewGarden". Her major choreographies include:"Snail", "Goodbye Snail", "October", " Sky", "9.192.631.770", "Tears", "Lost Love", "52 Hz". SONG won the special award from the Third Beijing International Ballet and Choreography Competition Foundation.

Physical Development and Use in Modern Dance
The class will include two parts: First will be through the practice of various movement combinations to lead participants to gain deep understanding on the summation of body, space, time and strength, in hopes of reaching in-depth control of one's body and its movements. Second will be to develop various body movements with improvizations.
Born in Yueyang, Hunan Province, WUMi studied Dance at Changsha Vocational Secondary School of Art of Dance from 1998 to 2003, and then at LaSalle College of the Arts in Singapore from 2003 to 2005. In 2005, he was awarded full scholarship to study Ballet at School of Dance of Hong Kong Academy for Performing Arts and obtained Advanced Diploma in Arts in 2007. While studying in Hong Kong, he received grants from Asian Cultural Council and scholarship from HSBC Banking Corporation to attend summer intensive program at Ailey School of the Alvin Ailey American Dance Theater in New York. WU joined Singapore Dance Theatre as a soloist upon graduation in 2007 and later with T.H.E (The Human Expression) Dance Company as both a dancer and rehearsal assistant. WU joinedBeijingDance/LDTX as a dancer in September 2017.
Modern Ballet Workshop
The class will come in two parts. First will be on warming up with basic ballet with various modern ballet combinations aiming to provide students to experience the movement extension and tension in space. Second will be focusing on a fast and a slow rhythm combinations in hopes to enhance participants' performance ability.
A Tibetan dance artist graduated from the MinzuUniversity of China College of Dance, ZHAXI Wangjia joined BeijingDance/LDTX in2009 and performed in repertoire works such asand. In 2012, ZHAXI established the Boyi Cultureand Art company, in 2014, he attended the American Dance Festival as one ofrepresentatives of the Ministry of Culture of the People's Republic of China,and in 2016, he received a grant from the Asia Society to study in NewYork. ZHAXI's choreography includes:. His latest works,was premiered at the Judson Dance Theater andat the Rockefeller Center in 2017 in US.
Heart Beats
The class will be divided in two parts. First (The Heart) is to through the adjustment of internal inner self to enable one's body to become more astute and feeling at ease. Second (The Movement) will be with the practice of basic training in foundation and control to discover various strength generation points among the joints, making it to be smoother and at ease at performing combinations.
2019 Winter Intensive Workshop
Venue:
LDTX Theater
No. 16 Xiadianchangpo Village, XiDaWangRoad, Chaoyang District
Participant Requirements:
Current professional dancer


Students or teachers of dance

Modern/Contemporary dance aficionado
Fees:
Dance Center Points System:450-points per person
Charges can be as low as ¥3825*
Group of four or more enjoys 5% discount: 428-points per person
Charges can be as low as ¥3670 per person*
* Reference charges only. Finalpending upon Points purchase schem.
▼
Earlybird Discount

Less 10% if registration completes before/on December 31, 2018.
Dance Inspirations members enjoy discount at times of points purchase.
To apply:
Enrollment via WeiDian

▼
Visit LDTX online and click on DanceCenter
For Enquiry:
BeijingDance/LDTX (北京雷动天下现代舞团 )
Tel: +86 (10) 6405-4842 x8001 / +86 150-1150-4828
Email: dc@beijingldtx.com
Wechat: Tel15011504828
Address: No. 16 Xiadianchangpo Village, XiDaWangRoad, Chaoyang District

Notes:
Enrollment completes upon payment received . Payment received will not be refunded.

Certificate will be presented to participants who have completed the course.